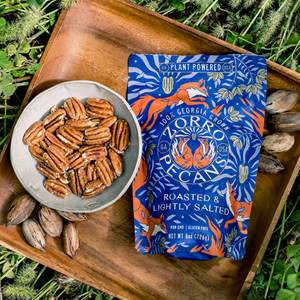 Le Petit Marché at The Hare & The Hart
Zorro Pecans
Regular price
$14.00
$0.00
This is the snack you've been searching for: nutritious, satisfying, and better by the handful. Zorro Pecans stand-alone…outfoxing the competition again and again. One taste and you'll know, but chances are you'll open, eat, and repeat.
100% Georgia Grown (nearby in southwest Georgia)
Ingredients: Pecans, refined peanut oil, and salt
Net Wt. 8 oz.